Suddenly and without warning! I want to seriously craft like mad this weekend. I've scraped up enough cash (thanks to an extra laborious cater-waiter gig - not normally my area of work - ) to order all new bottles, wire and supplies.. . SO, to make room (in my mind more than anywhere else) I'm JUST RIGHT NOW, marking things down like crazy mad in my etsy store to try and make it more empty. Out with the old so I can make tons of new!
The prices are already marked down, so you don't have to do anything different. Just click THIS ETSY LINK and grab what little is left! Sale will not last long (as it's just a whim that just hit me).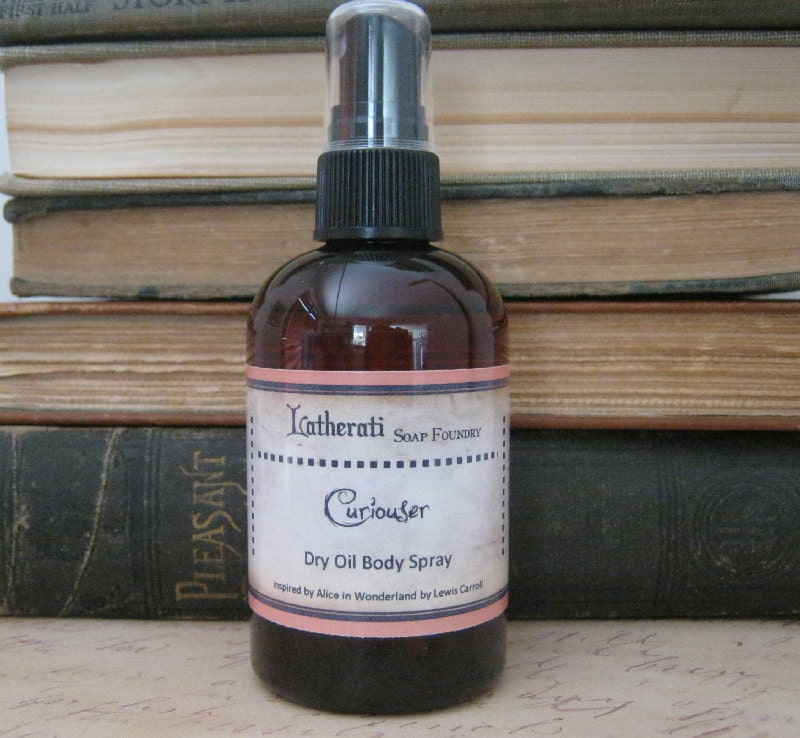 Latherati Soap Foundry - a friend of mine has a couple of her Dry Body Oil Sprays and let me try them. LOVE! Unfortunately, she's sold out of almost all of them at the moment, but restocking doesn't seem to take that long; apparently I'm not the only one who's been eyeing these. Besides the Dry Oil Sprays, the entire shop of bath and body goodies is founded on literature. (double love!) There are solid perfumes, roll on perfumes, soaps and lip glosses; but I can personally vouch that the dry oil sprays have a wonderful consistency, light feel that is quickly absorbed leaving skin soft and smooth without any oily residue and the scents are evocative and beguiling!