Spring has taken a step back, but I'm already full in to restarting my garden for another wonderful spring/summer. I've planted some seed, ordered plants to be delivered in May, but there's still herbs that need to be picked up. While both my roommates this year have agreed to help pay for the plants that they will be providing us all with food, it's still not cheap; plus I'm not charging them for the top soil, the fertilizer, the mulch, the work I've been doing and will continue to do - (though at least one of them is interested in learning and helping) - or most of the herbs I'll be picking up one by one.
With all this going on and more, I am going to need to churn up some extra income for April so I can get all the lovely herbs I need/want that will also go into not only my Magic Vial Pendants, but other items I have planned for this summer/fall once the garden is going. More herbal From Faerie salt and sugar scrubs, possibly floral/herbal shea butter bath melts, also still thinking on blends of herbal
infused bath oils and cooking oils with magickal intent.
So, what I'm thinking right now is of another big April Fool's Day sale like I did last year.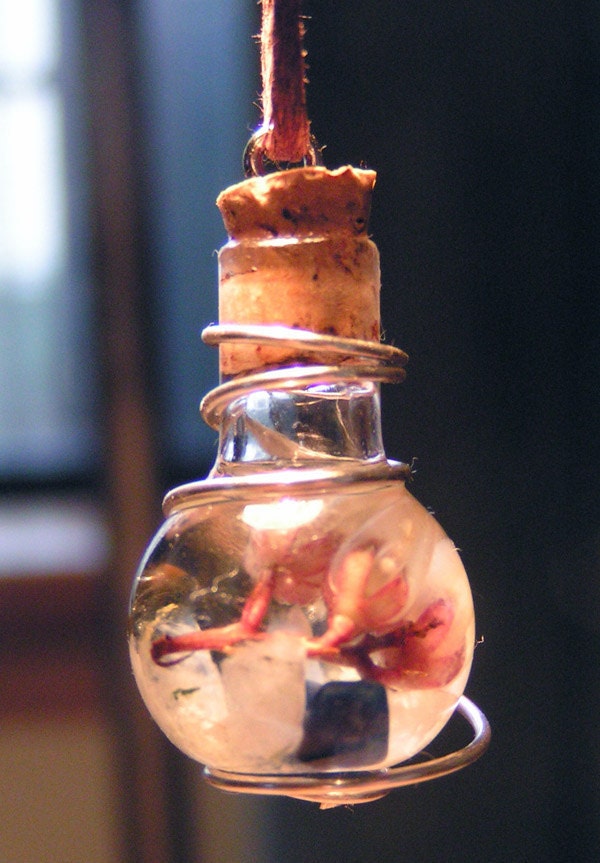 I've recently just restocked my etsy shop full of new Magic Vial Pendants, and have recently gotten in a new batch of vials, and have a lot of new gemstones being shipped in from Asia (sapphires and rubies and emeralds and DIAMONDS, OH MY!!!), and I need to go pick up some more Sterling silver wire, and have a recommendation for a new place to pick up 14K gold-filled wire; and possibly some sterling silver chains for those who want an alternative to my standard brown cotton cord.
That's a lot to look forward to when the shipments start coming in!
Start planning, and thinking! For APRIL FOOL'S DAY ***ONLY*** (midnight, April 1st, EST - midnight, April 2nd, EST) I will be doing a BUY 1 GET 1 1/2 OFF on my entire stock! **OR** BUY 2 GET 1 FREE! Since Etsy doesn't offer a BOGO coupon yet, we'll have to do it the old fashioned way, you make your purchase, send me a note that says: "APRIL FOOLS!" and I will send you, through paypal, an adjusted invoice for either the Buy 1 Get 1 1/2 off, or Buy 2 Get 1 Free discount! - Invoices will go out Monday morning!
~*~*~*~*~*~*~*~*~*~*~*~*~*~*~
And of course, it's a good time of year for sales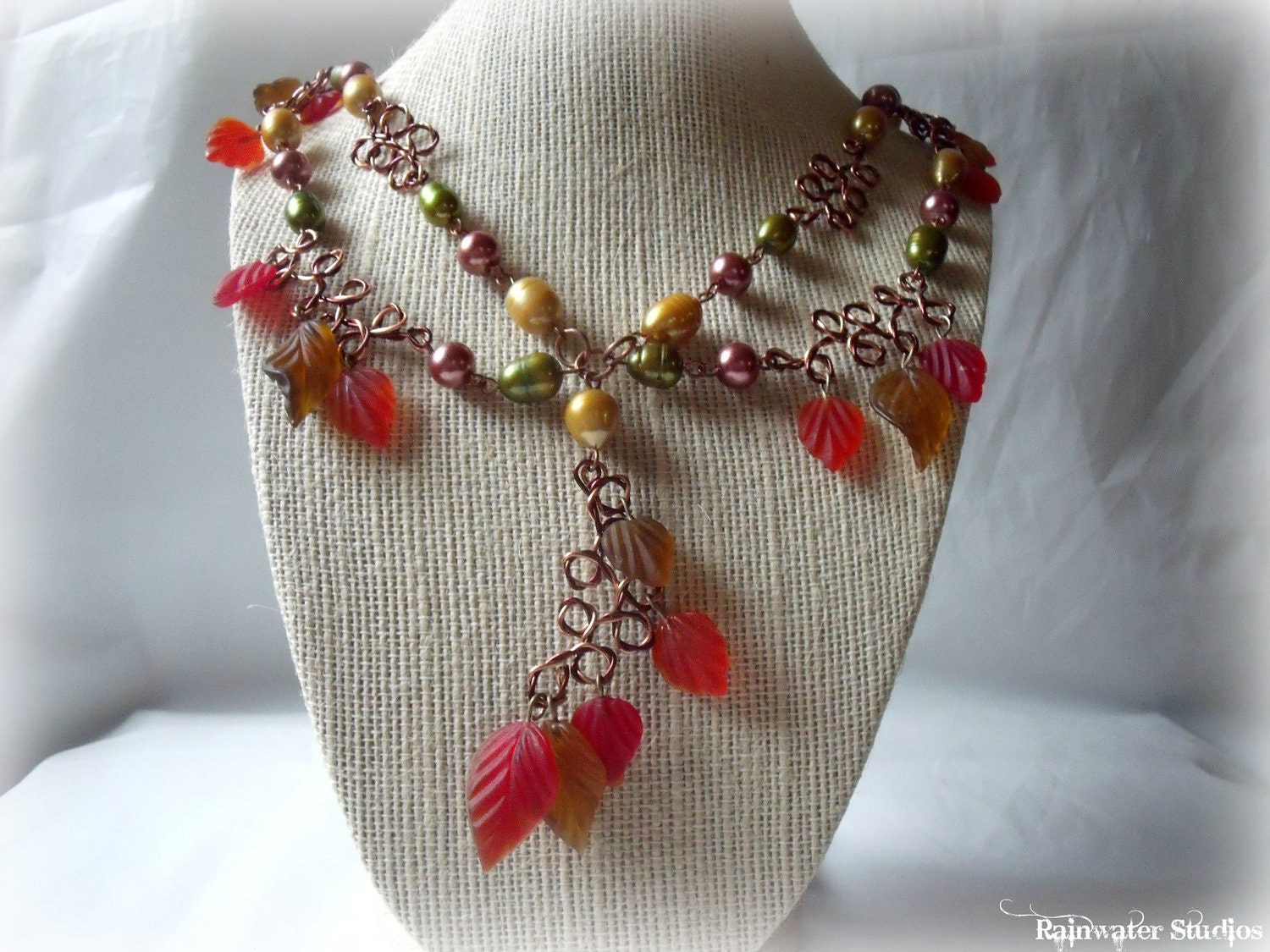 Rainwater Studios, another FAE (Fantasy Artists of Etsy) team member is also having a bit of a sale right now. 28 pieces of jewelry marked down up to 50% off with prices starting at just $5.00 and topping off at $25.00! One of my favorite examples is this $25 necklace. Beautiful piece, and would be great for the Renaissance Faire season that's fast approaching!
Elsewise, she has quite the variety, very reasonable prices, even not on sale, and 6 pages to scroll through. So go pay her a visit!