Yeah. . . . you know what my week's been like. Really, though, we here in north-central Brooklyn were really lucky! The garden's a bit of a wreck, but we never lost power, and we're all safe and good. However, my day job is down near Wall St., so there's been no work all week, either; and as a long-term temp, that means no pay, either. :-/
Well, on the other hand, I've had some time to catch up on cleaning and tv, and I've made some new Magic Vial Pendants for my etsy shop. This one, here at left, I wanted to call it "Fire Under Your Butt" vial, but I thought that was just a bit silly and long. It's a Fire elemental charm focused on energy and motivation to . . . light a fire under your butt . . . It's made with Red Tiger's Eye, Garnet and a Herkimer Diamond with Rosemary leaves and brass wire wrap.
There are 3 more on my etsy shop.
Also! I've got an Izile's Oddities FB Fan Page now! So, you can keep up with all the tiny, no worth a whole blog post, little news from Izile on Facebook, now! There's a link on the side of my blog, or you can just go to my etsy shop and hit "LIKE."
Otherwise, been trying to sell some old vintage stuff my Mom brought me on ebay to help make up for not working (so far) this week. I actually hope I can get back to work soon! My rent is actually going up this coming month, and I've not only got to pay the new higher rent, but the difference to up my deposit. 0_o. Lovely timing.
Oh, and HAPPY HALLOWEEN!!
~*~*~*~*~*~*~*~*~*~*~*~*~*~
OK, I promised you last time a blog plug all for this one amazing new etsy seller. Sorry, she has to split one with my griping about the hurricane; but, check this out!
Lisa Sell
was selling her masks in the Artist's Alley section of a convention room at DragonCon in Atlanta this year. Her stuff caught my eye, even surrounded by so many other talented artists all scrabbling to put their most eye-catching pieces right out there. She sat quietly with her Dad against the wall, her items spread out on a simple table, while she worked to repaint a custom piece for someone who came by and wanted something special for the Steampunk Masquerade Ball that same night! Wow, right?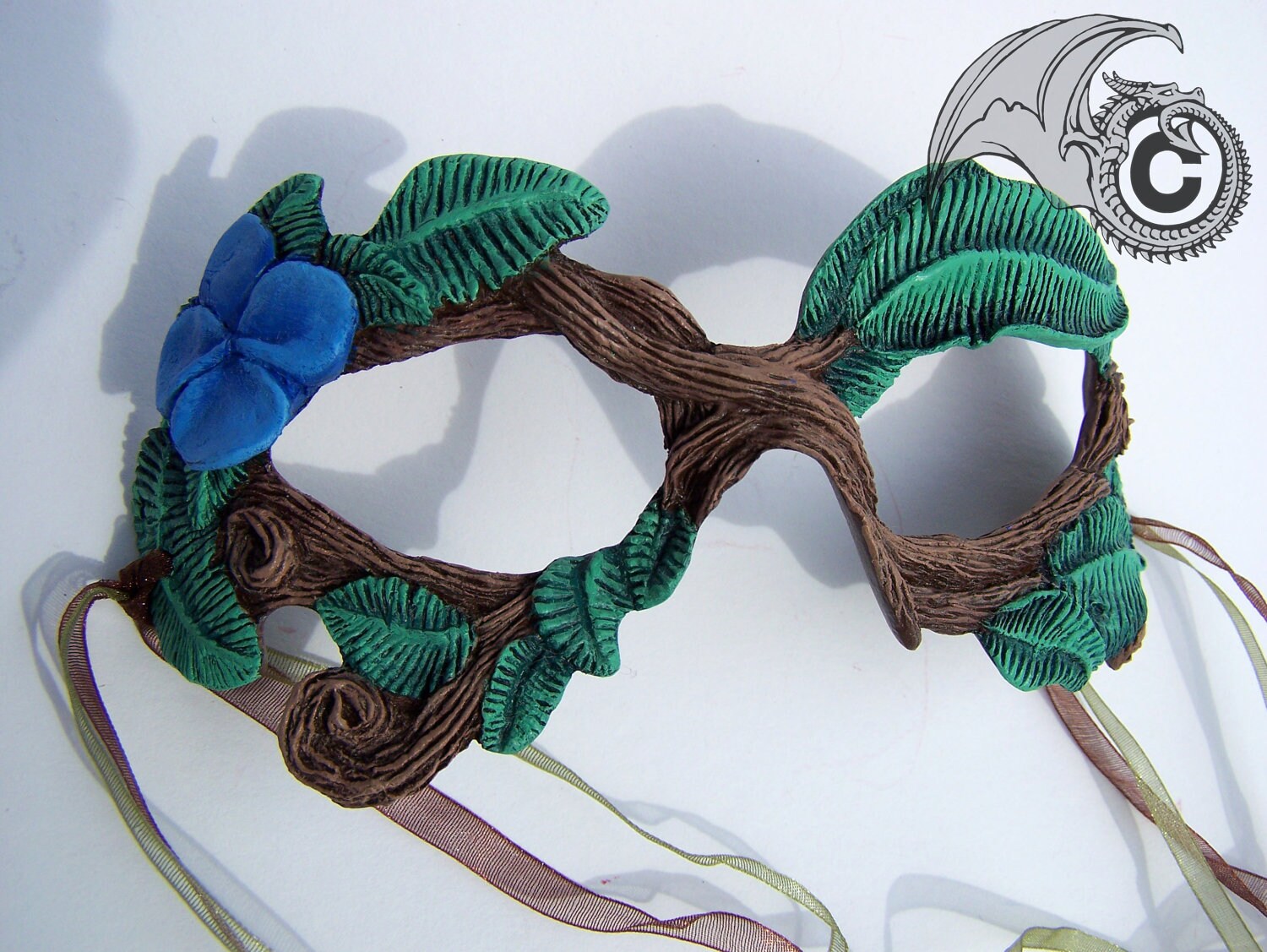 I bought two. I bought the one at right for me (I've shown both her picture from her shop and the picture of me in the mask at the Masqurade Ball that night at DragonCon); and I bought the one I'm posting even further down below those pictures, for my boyfriend. (No picture of him in it, because he hasn't had a chance to wear it yet. Obviously all our Halloween plans got swept out to see like everyone else in Sandy's path.)
We both had a very hard time picking. I wasn't sure if I wanted the one with the blue, the purple or the pink flower (eventually went with blue, because I have a thing for blue roses and I thought it'd go with my eyes the best); and he wasn't sure if he wanted black or red, a fully sculpted on or one of her awesome masks that can actually be tied directly to your glasses' frame!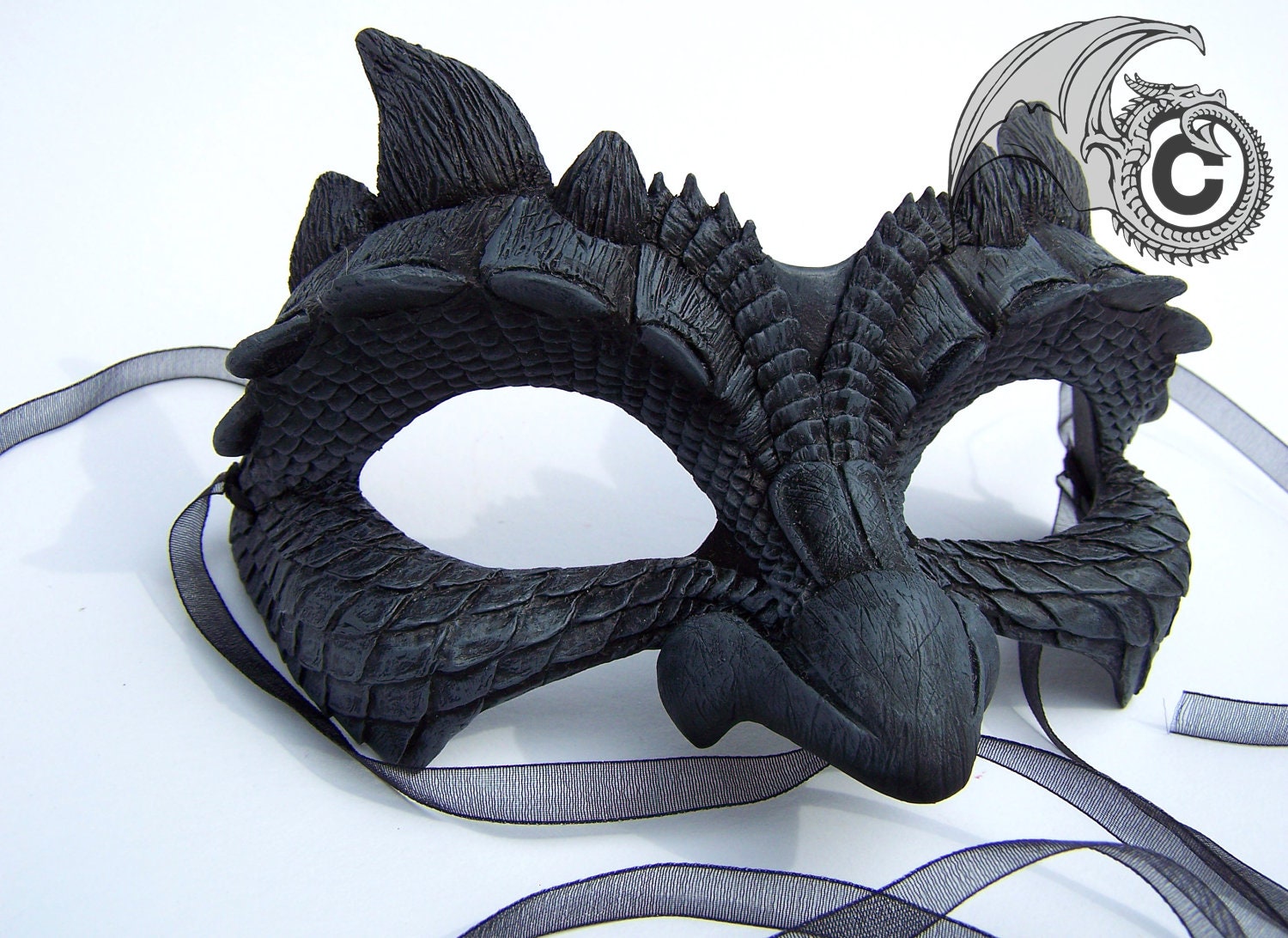 I know a lot of people who cannot tolerate contacts well and are always bummed to not be able to wear masks over their glasses, so this is just brilliant! She doesn't have any of those on her etsy shop, yet, but hopefully she'll have some soon, and you can always ask! I remember she made the style I'm wearing in a flat style that could be tied onto glasses, and she also made, if I remember correctly, a style that looked like a dragon making an infinity symbol.
All of her pieces are cast in resin from hand carved molds and then hand painted and detailed. I absolutely adore how delicate and detailed mine is, and yet how comfortable, durable and sturdy it is! I was never afraid it was going to break, even though it's very lightweight and looks like it might be fragile. LOVE LOVE LOVE my mask! I can definitely highly recommend Lisa!