I intentionally didn't update the blog while the contest was going on, then things got a little busy. But, I'm home and in with a bit of a virus today, so it's a good a time as any for a little catch up.
The FaceBook fan page is doing well! It's easier to post little blips over there, so I encourage anyone who reads the blog to also follow me there (I also post little secrets and sales over there that I don't put anywhere else).
9 more days to commission custom pieces from Izile's Oddities on etsy, and 12 more days before final sales have to be in in time for Christmas shipping. Hopefully will be making some more pieces for the store today, since I'm a bit under, to help restock - had quite a few sales this past week or so, not to mention the contest winner!
~*~*~*~*~*~*~*~*~*~*~*~*~*~*~
But blah blah, what I have really wanted to post about was this item from etsy.
Crank Bunny
makes some beautiful and original cards. I have literally seen nothing else like the paper works done in this shop. My favorite is the Secret Decoder Custom Message Card, pictured here: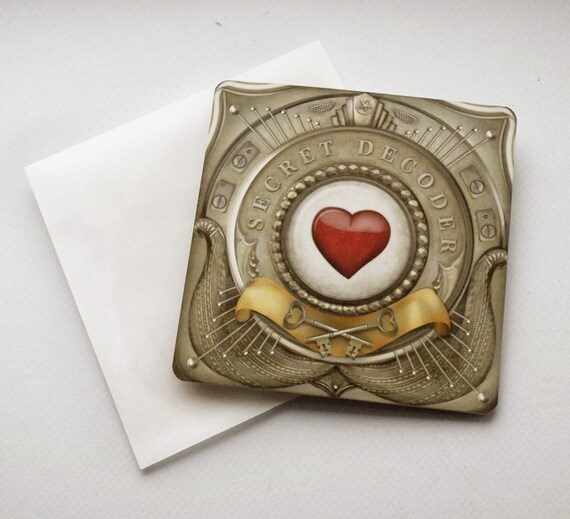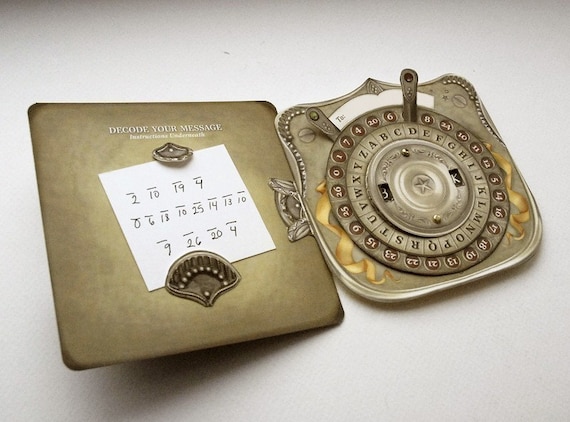 There's so many other clever designs, including calendars, pop-up cards . . they really are all just beautiful and worth taking some time to check out all the varieties. These would be the kind of cards a loved-one would keep; a lot longer than the obligatory month or so before "vanishing" quietly.