I admit, I'm not a cold weather person. I prefer the blazing heat of summer to almost any season. However, I do like having seasons. And I do recognize that without properly balanced seasons, some very unpleasant things can accumulate. For instance, I want snow. I want snow, I want temperatures to get below the freezing mark and stay there for at least one week. Wow. That sounds arbitrary, doesn't it? But no. I'm a gardener. And a good week (or two) of solid freeze means a whole lot less buggies in my garden come spring. Plus, growing up largely without snow, I still get really excited about it! So, I'd just like some snow, please.
But, NYC isn't wanting to cooperate. :-( January, and this weekend might see 60' F. That's just not right. This happened last year and I had an ungodly swarm of aphids, and I'd never had any at all before, nearly destroy my garden. So I dream of a real winter. I hope and wish and want for the snow. And so I took up
Aquariann's Blog-Hop Snowflake Challenge.
You'll find a link over on the sidebar, too. Lots of blogs all talking about snowflakes and the wonderful snowflake items on etsy!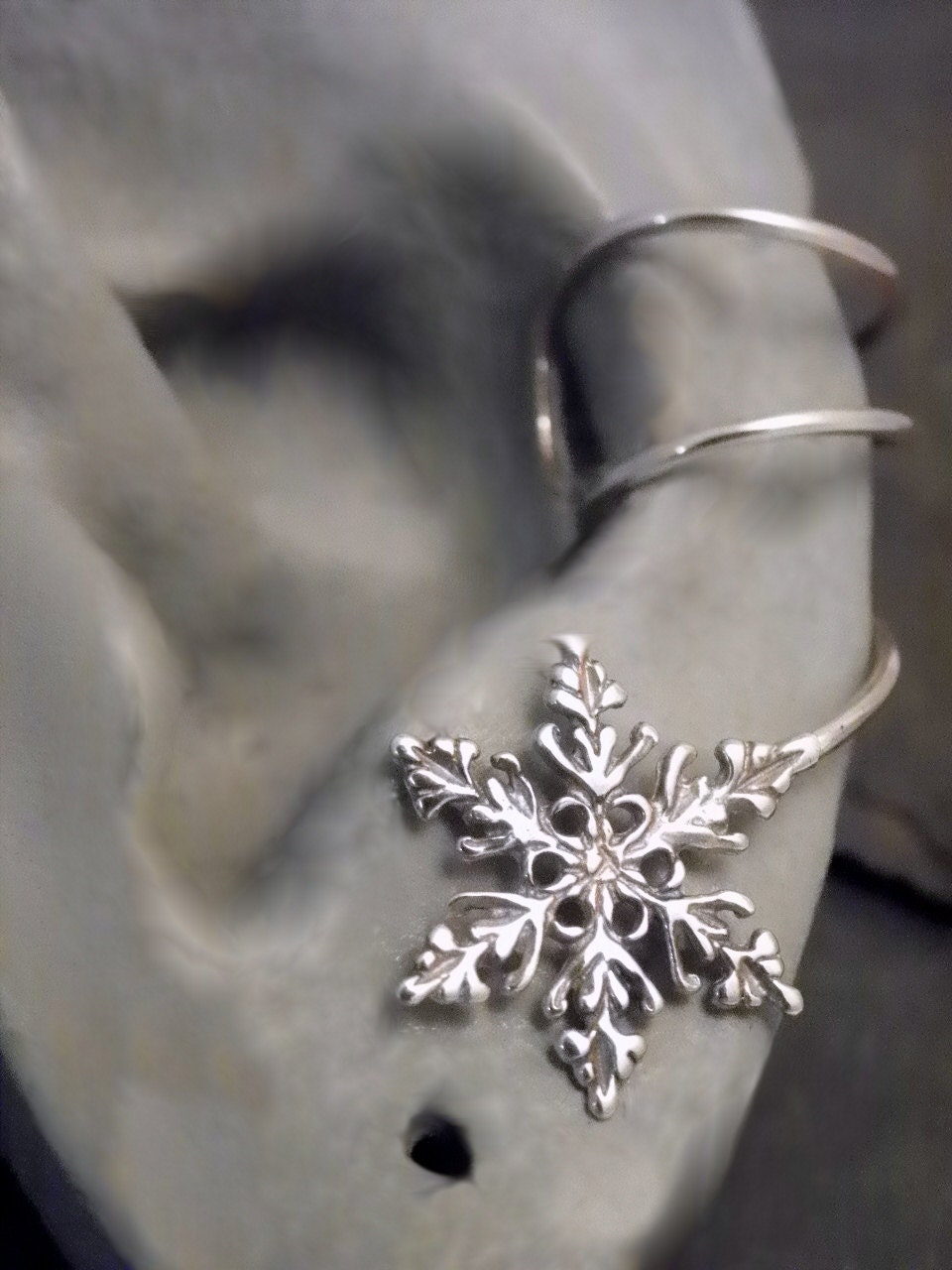 Sunny Skies Studio
s is the first etsy shop who's flurries caught my eye. As a girl with not a single piercing, I always love finding places that do ear jewelry that doesn't require holes. This snowflake ear cuff is a delicate and beautiful touch, I like how even how it's attached to the wire gives it this feel like it's been swept there by an icy wind.
This shop is 8 pages focused primarily on ear jewelry, both cuffs and piercings; though the other basic jewelry types are also represented in the same artful styles.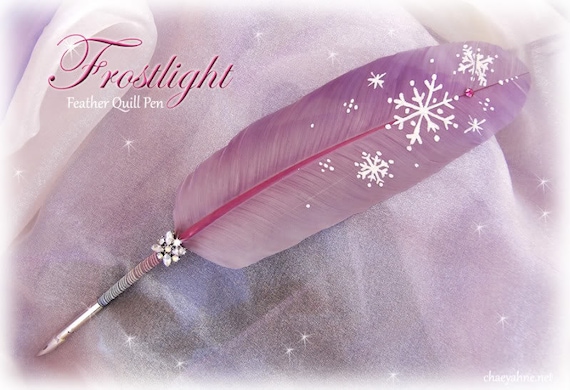 Enchanted Quills
stood out as the snowflakes grew thicker in my search. Handmade and painted feather quill pens are something I've only started being aware of in the past year-ish (I did a trade on DeviantArt last Christmas to get one for a friend). The more I look at them the more I like them. Delicate and each unique in its own way, through nature and the styling of the artist. Enchanting is a very good word for them. Pictured here is Frostlight, with snowflakes both painted on the feather and a rhinestone ornament nestled at the top of the shaft.
The pens vary widely by not only painting and design, but color and shape - different types of feathers from different birds makes for a lot of choices! You can also find ceremonial stick incense and even a few earrings floating through the drifts.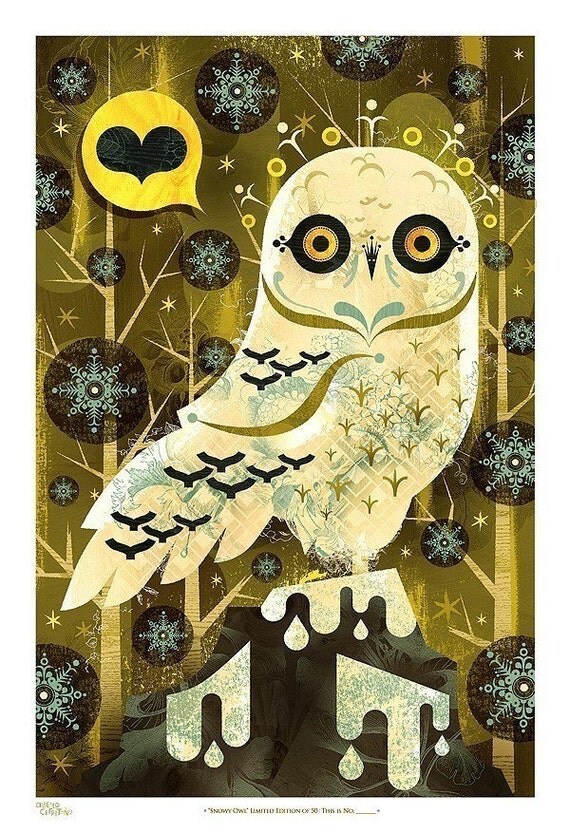 And as those drifts continue to get deeper, one last shop shone out through the torrent of snowflakes (that I really wish were outside my window and not just on my screen):
Alberto Cerrite

ñ

o
. This artist handles a few different kinds of people and critters in his paintings, but his handling of birds are the pieces I like best. Especially this Snowy Owl with snowflake backdrop. In the case of this particular print, you can even request what character/symbol goes into the word bubble. The detail and stylized touches of these prints make them exceedingly charming and personable. And don't worry if birds aren't your thing, he's got plenty of other critter and color variations available!