So, for those who hadn't heard, the USPS is having yet ANOTHER fare hike. This time focused primarily on international shipping charges. It will not be a small one, sadly. This blog
HERE
has a great calculator set up so you can see the differences in the price now and as it will be next week. As an example, a 1-2 oz bubble mailer being shipped from Izile's Oddities here in the US, to someone right over the border in Canada used to cost about $3.00. The new price will be $6.16. Yeowch!! UK and Australia (my other two biggest international shipping destinations) aren't looking any better, either.
So, starting tomorrow (Friday, 1/25/13), I'm going to start the process of adjusting all my international shipping charges to reflect the new USPS "please bend over" system.
Fun.
~*~*~*~*~*~*~*~*~*~*~*~*~*~*~*~*~
Completely unrelated, but fantasy artists are really starting to grow back, and I love finding new fantasy artists.
The Faerie Market
is one of those new-to-me sellers, and I thought I'd share some of her awesomeness today.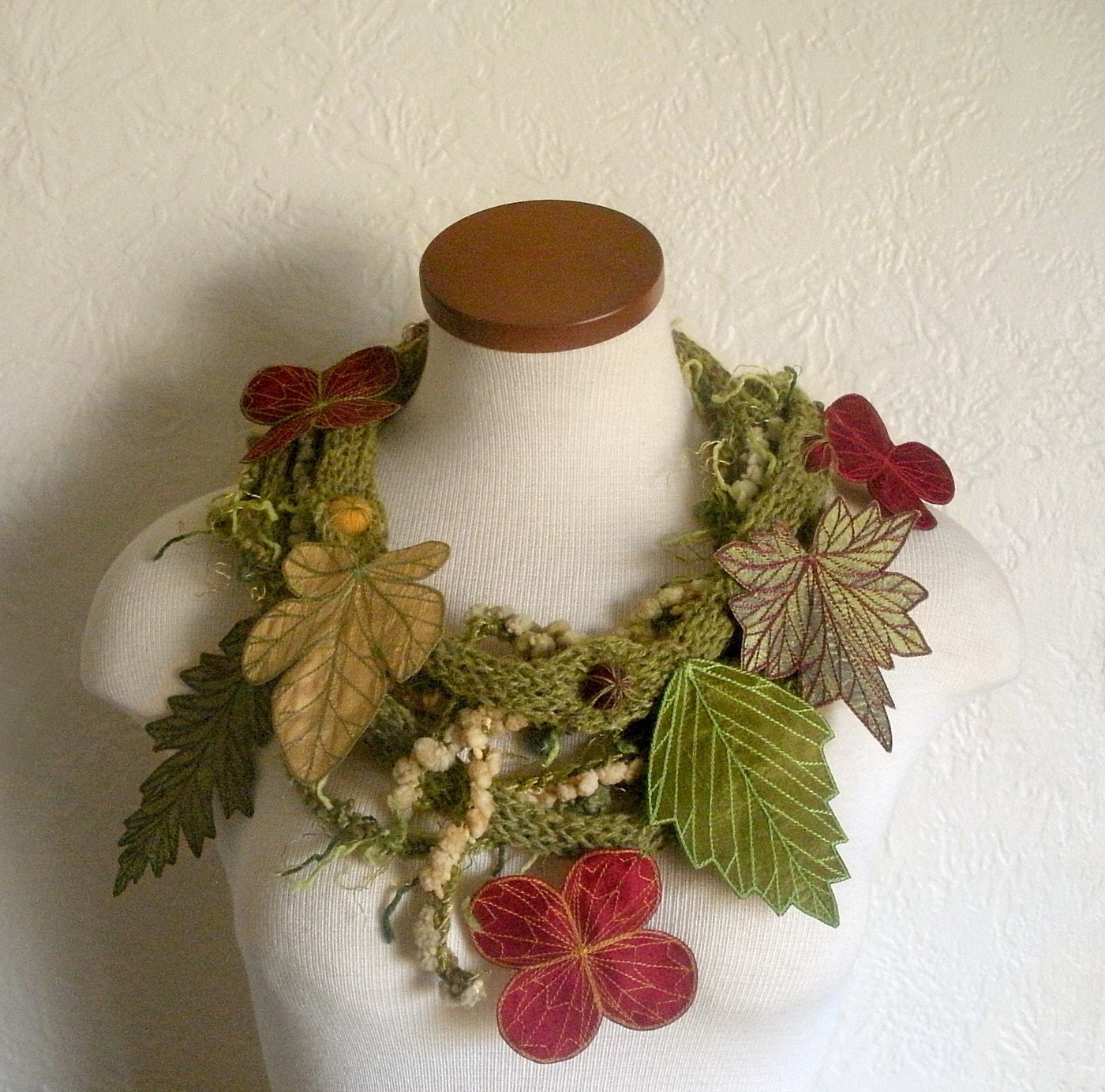 She describes her shop as "nature inspired" and predominantly works in the fiber arts. Embroidered flower and leaf hair pins and headbands make up a bulk of the shop in the under $50 range. There's a wide variety of colors, styles, types of leaves (you could actually identify some plants by the detail she puts into her fabric leaves).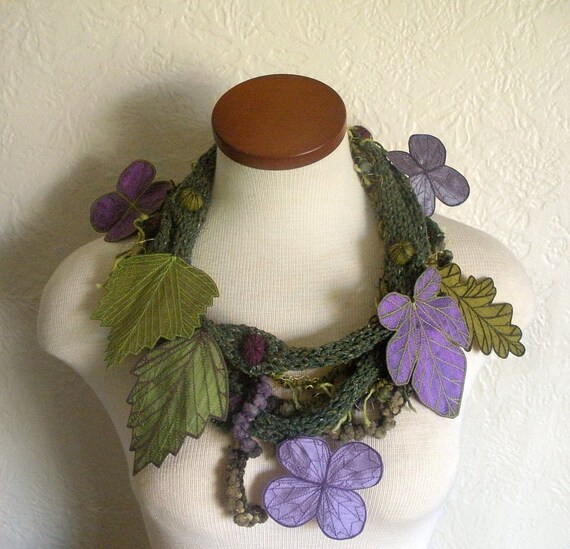 And if you have a little more room in your budget, she has some gorgeous and very fae scarves made to look like you're wrapped in the woodlands, themselves. They vary not only in colors but also in foliage styles, to give a look that could work with any season. To give you an idea, I've picked two different leaf scarves that I think show a fall vs spring feel.
There are also more "sparsely" leaved scarves for those who might prefer a simpler line with only one ornamented floral point. Regardless of your color preferences or wallet capabilities, it's a great shop to go check out and see something new in the fantasy arena!