That time of year and I always just love the way strong reds look against clean whites. Maybe it's that strange Snow-White fixation that's so common with love of contrasts; the look of blood upon the snow. Ah, and snow - we finally got a little of it this weekend here in NYC. Not a lot, and it didn't last long, but my garden was tiny drifts of white for a couple of days. I'm now left torn between wanting at least one more snow, a good one, with real deep pillowy dunes; and spring with budding little flowers breaking through thin frost and fleet feathery flurries.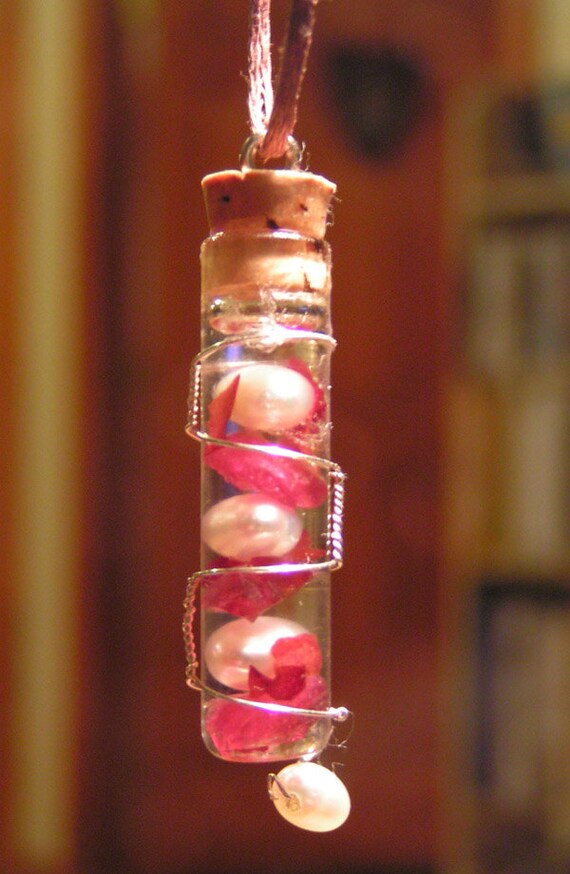 Well, since my rubies finally came in for Valentines Day projects, I've made a couple of red and white themed vials. Every year I make a couple of Lil Love mini vials pendants with rubies and pearls. I love the symbolic mix of the passion and joy of the rough rubies with the purity and loyalty of the smooth pearls. Topped off with some flecks of red rose petals and sterling silver wire. It's one of my favorites to make.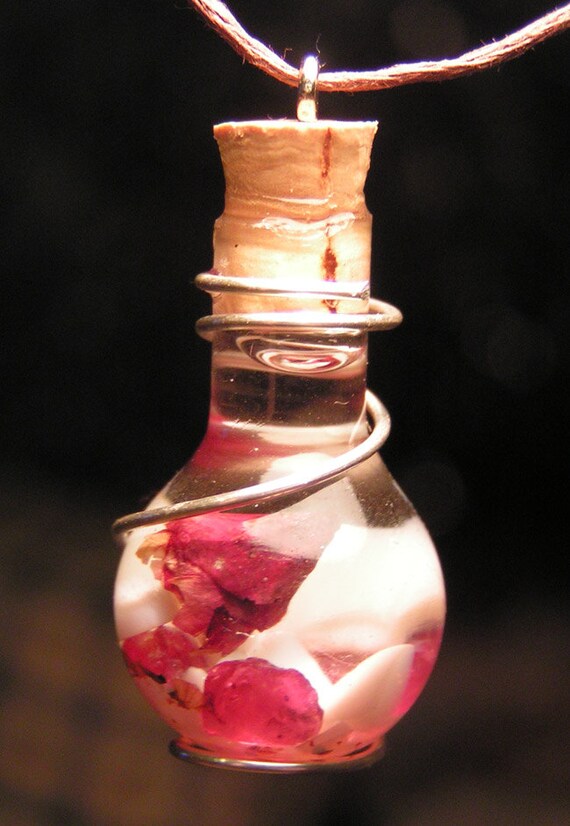 And of course, a variant for the full-sized bulb-bottom vials is always a fan-favorite. For this one, I have had a surplus of creamy opals, which with their little flecks of fire and versatility combined beautifully with the deep red rubies and a whole red rosebud and the classic silver swirl of wire.
Blood and snow, flowers and frost, it's still a little early yet, but I guess that's where my thoughts are turning.
~*~*~*~*~*~*~*~*~*~*~*~*~*~*~
Along those lines, I found a new etsy shop that I'm loving - oddly off pinterest this time, and not through my regular grueling searching through page after page on etsy.
Gardens of Whimsy
is right in there with my thoughts turning towards early flowers; and it doesn't hurt she's also a redheaded crafty Brooklyn-girl, too ;-)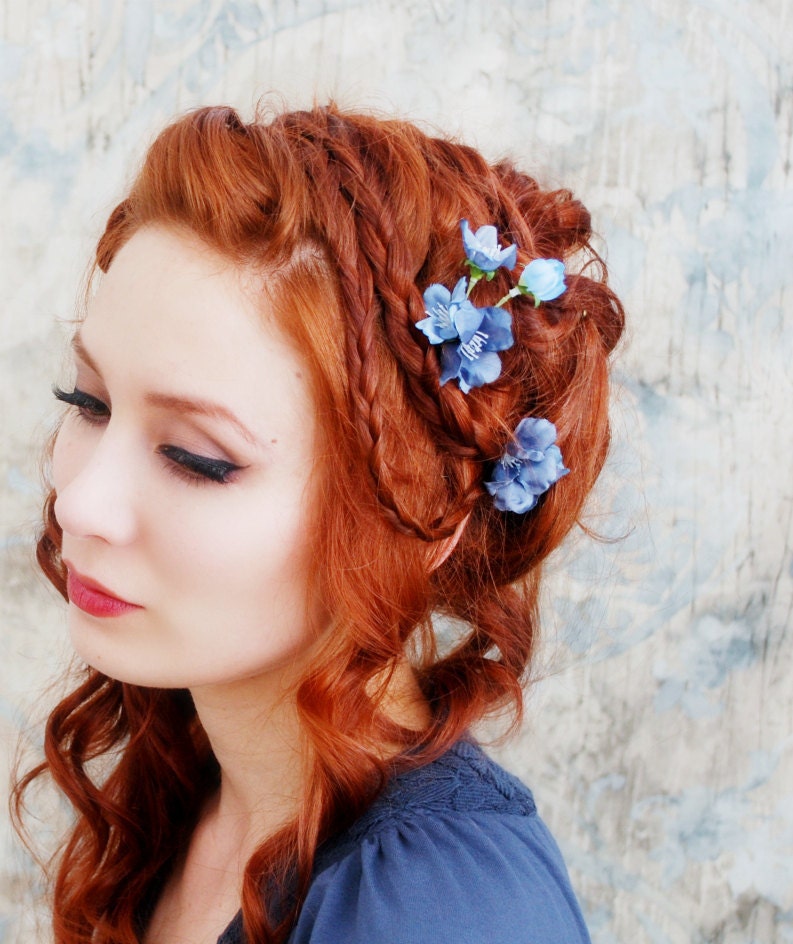 The majority of her shop focuses around floral hair accessories, whether crowns, clips or pins. While there is a definite nod to bridal customers, there are many pieces that would look more in place with cosplay or a ren faire than a wedding aisle. The elfling in me also appreciates an entire section dedicated to more fae creations. (I am also totally envious of her ability to style her hair so great - and take such awesome pics herself! I have a LOT of hair and I'm doing good when I can get it into a fishtail braid!)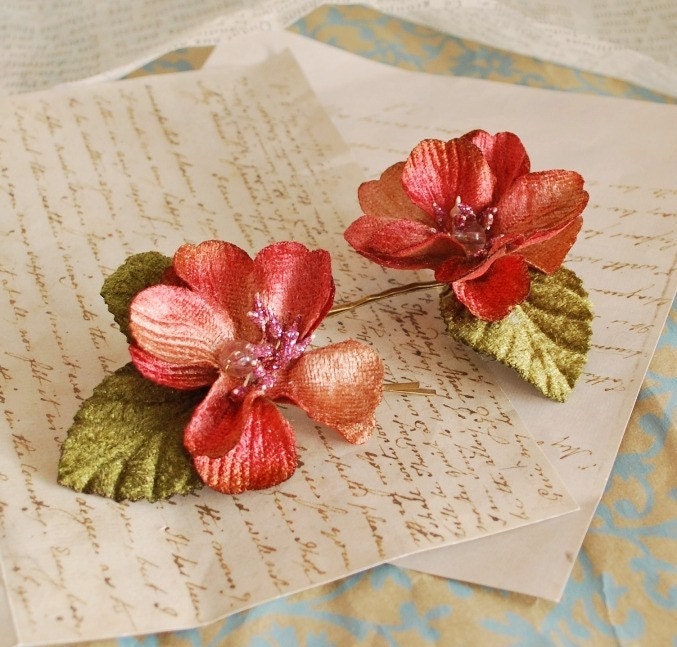 She has a huge history of sales (this is definitely a "new to me" entry) so if nothing catches your eye immediately, you might want to give it a peek. She does do custom orders, though I'd read her policies page first.
Me. I think I need to go back on pinterest and see if I can find more step-by-step instructions on how to put my hair up in swanky ways while I try and make up my mind.