Yes. Yes, I did. And I sure enough have it now, don't I?
I'm currently on the 43rd floor looking out over the southern tip of Manhattan, and it is NOT pretty. The windows are all vibrating visibly, and the wind sounds like a chorus of screaming teapots. They've sent out the company wide "get out now, while you can" email. . . but of course, that doesn't apply to me.
So I'm just going to sit here and blog, instead.
And don't forget, if you want to read more blogs about snow, and snowflakes, be sure to hit this jump link:
~*~*~*~*~*~*~*~*~*~*~*~*~*~*~*~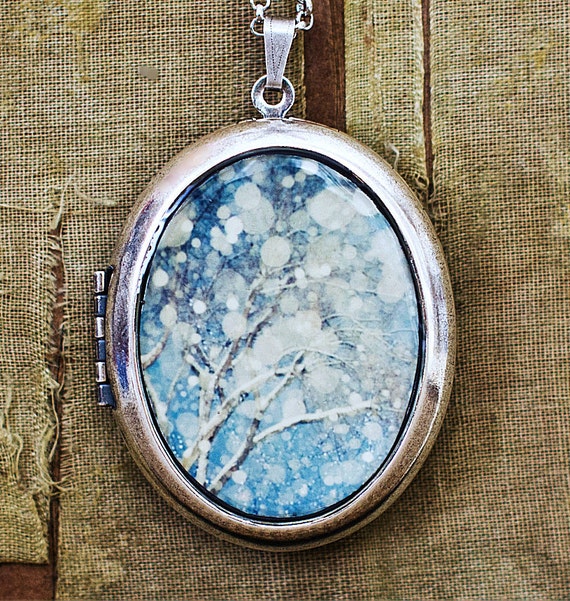 Today's plug is from
Heart Works by Lori
. She has this beautiful locket, showing off a beautiful piece of collaboration between herself and the photographer, Irene Suchocki. The quote used in the listing for the description of the photographer's style is "little poems for the eyes," and I think that is dead-on! She has more jewelry, and other lockets featuring more photographs from Irene, as well. But this snowy piece, almost coming off with abstract dapples, is by far my favorite piece!
Go take a peek and wander around the shop and see what you find!