Gung Hay Fat Choy! Well, a little early, but time to get ready!!
The Chinese New Year for 2013 will land on Sunday, February 10th. That's less than a week away!
This year will be the year of the Water Snake, using the Chinese system of 12 zodiac animals and the corresponding 5 elements of nature. The calendar can get very complex, also taking into account yin and yang as male and female aspects of each year, and color associations through the 5 elements. You could actually say this is a Yin (female) Black Water Snake year! Wow! That's a mouthful!
Snakes are a symbol of wisdom and intelligence and bring hopes for a new year of solving problems, progress and long-term success. We can hope to see financial gains and better business sense, if we embrace the intuition and intelligence of the snake in 2013. There's opportunity to plant the seeds of future success in relationships, as well. But be aware, the snake is normally associated with the element of fire, and the yang (male) energy, and this being a water and yin (female) year means there can be some ups and downs as these opposing elements converge. Be soft and charming on the outside, but strong and tough on the inside. With so much opposition in elements, people with the lucky element of Metal, and those born in the years of Tiger and Monkey need to be particularly aware of conflict.
~*~*~*~*~*~*~*~*~*~*~*~*~*~*~*~*~
So, if we look for snakes on etsy, do we find anything cool?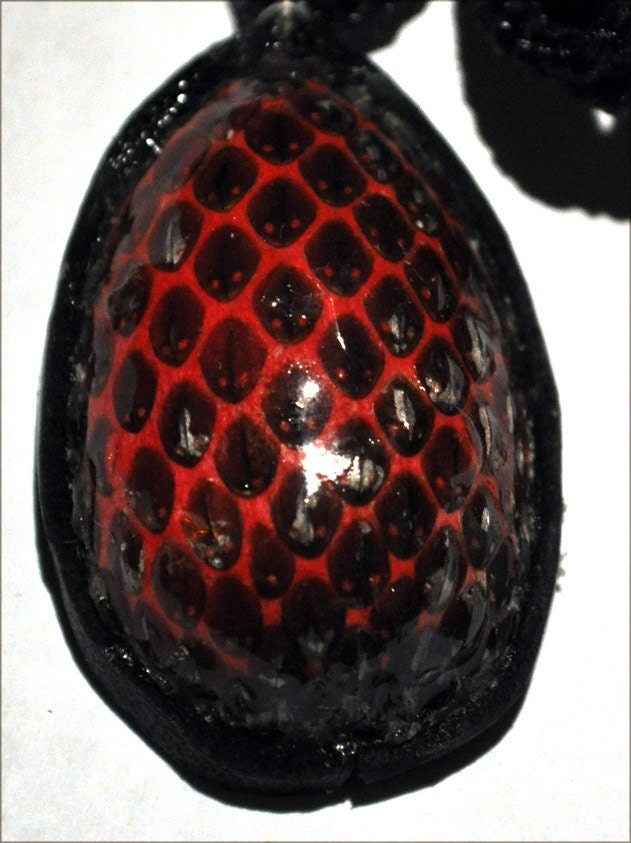 Herpaintology is definitely the wins the most original "snake" themed items on etsy for me! The shop is based around jewelry made out of naturally shed snake skins of both exotic and more familiar venomous and nonvenomous varieties of snakes. The skins are sometimes treated with various resins and paints to give them a truly unique touch as jewelry. These treatments also give the sheds the "dragon hide" quality for which they are named. Pieces start at $20 for domestic corn snake and skin snake sheds, and move up to $275 for a necklace made with rare Ethiopian Mountain Viper.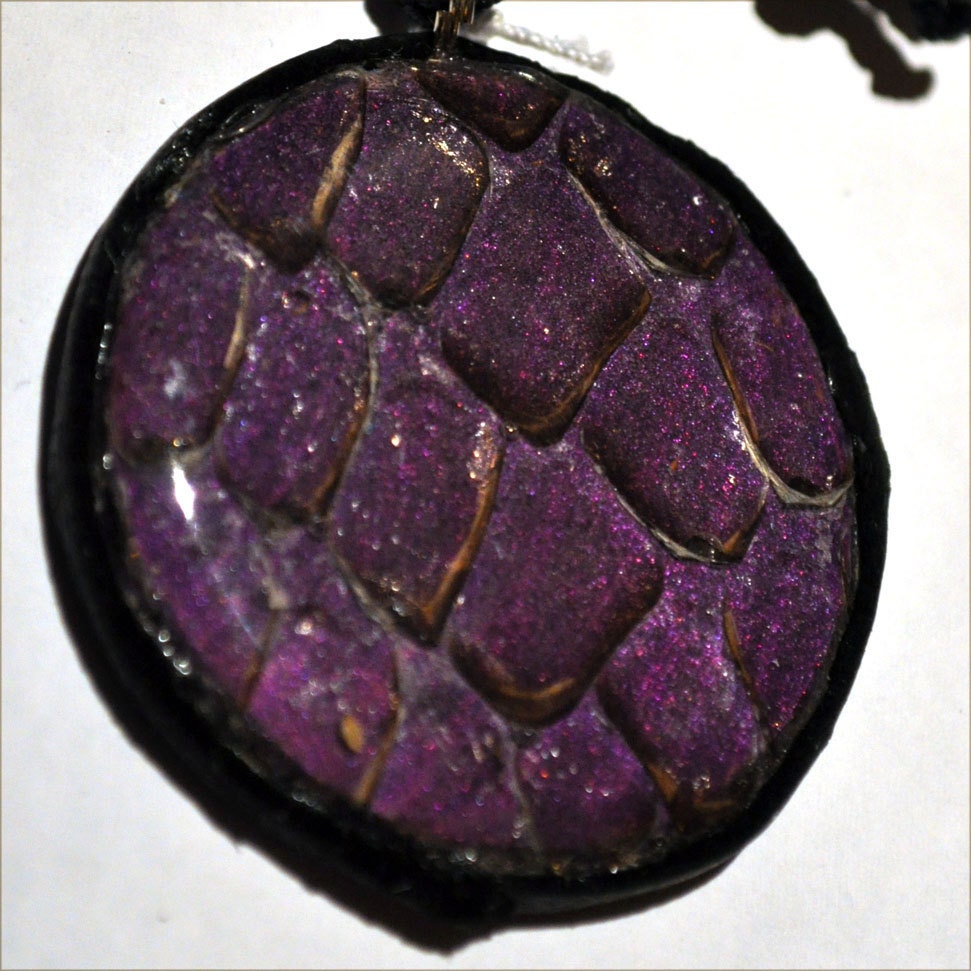 It can be hard to pick just one to feature, as the natural variety before ornamentation is already great! Here at left is a favorite from the Clearance section in a domed style pendant made from Pakistan Black Cobra. At right, is the flat disk style of pendant showing a purple painted Green Mamba shed.
On top of all that, on her profile page, she notes that 10% of all snake shed pendant sales are donated to the Wildlife Discovery Center in Lake Forrest, IL. Bonus!