I was working on my new foodie blog, and I was answering a question a friend of mine asked me about planning a romantic picnic. In the blog, I said, "… there's some little foodie-girly part of me (the same part that wants to throw a proper garden tea party), that loves picnics!" And I thought, oh, how neat to do a follow up blog about "proper garden tea parties." Then I thought, I've never actually thrown one, only in my imagination – and most of what I think about is things I've seen on etsy. So it seemed like a perfect tie-over to this blog. So, today, I'm going to be talking about my favorite etsy sellers for throwing your own girly-foodie garden tea party.
I will endeavor to include new etsy sellers, like I always do, but this post is going to necessitate repeats from past plugs, as it's a lot about my favorites.
The first thing you need when it comes to having a tea party is TEAS! Yes, multiple teas! I went to a going-away tea party at Alice's Tea Cup this past spring, and it was delightful! Each person got their own small tea pot (3-ish good cups) of their own choice of brew – and of course we all shared! My absolute favorite tea vendor on etsy, whom I've blogged about before, is Dryad Tea. As an added perk, she's put out some new blends since then!
One of the big perks I like about
Dryad Tea
is that they carry black, green, white, rooibos and herbal tea blends – that way you have lots of options in case a guest wants something low-caffeine or caffeine-free. (Not all of us are constant caffeine addicts like me).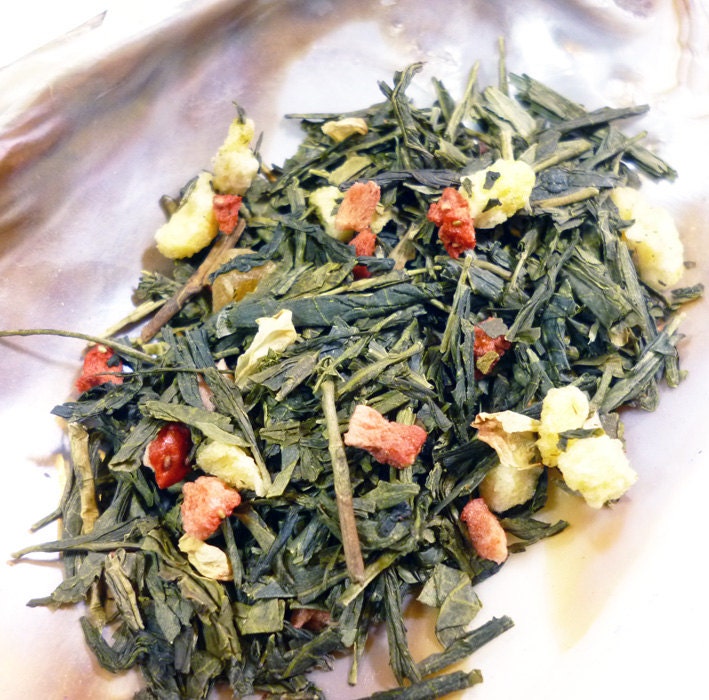 She also sells lots of sampler kits, if you can't make up your mind on what flavor, which is always one of the hardest parts for me! The picture here shows "Katrina Thorindal" flavor which is a peach and strawberry.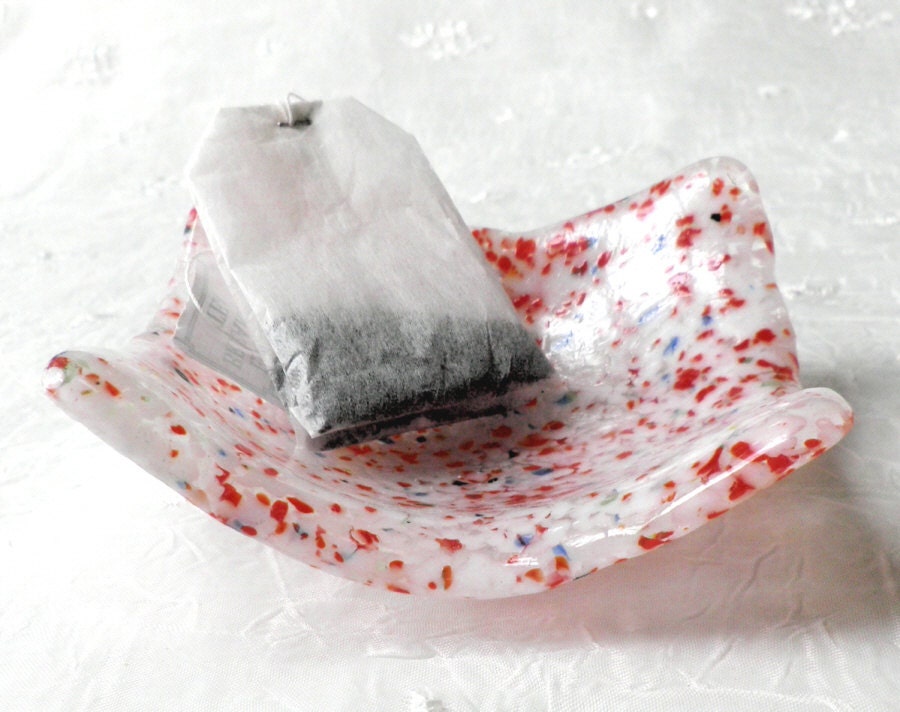 She also sells infusers and tea trivets. I'd also recommend this other etsy seller, as well, who specializes more in tea accessories than tea itself.
CaseyMC
works in fused glass and clay, and has a number of items, such as tea bag trivets and spoon rests, as well as a couple of handmade tea pots! (There's also lots in your shop for candles, incense, and purely decorative works as well)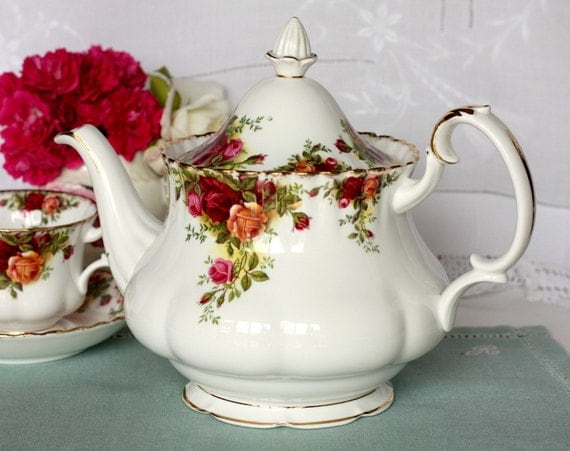 There's honestly not much in the way of handmade tiered cake stands for a fantasy tea party -but
Nancy's Tea Shop
has the perfect assortment - and a large assortment it is! - in vintage English china and tea party paraphernalia! Her prices range from $9 to a simple sugar bowl, up to $145 for an entire 5 place tea setting. I've always been partial to the Old Country Roses pattern, myself. I bought my mother this very teapot in the blue Midnight Roses variation for a mother's day ages ago.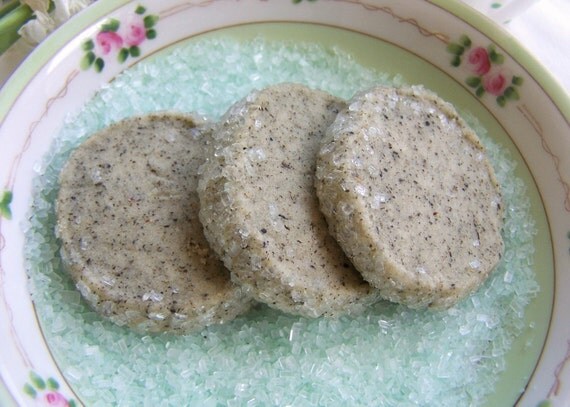 And since I said I was mixing favorites in with some of the new recommendations, tea parties must have tea biscuits! - Scones would be terrible to ship, make them yourself - I like
this recipe
from Pinterest for tea scones. - and I still think my favorite tea biscuits/cookies shop on etsy is
Butter Blossoms.
New treats for her include mini-butter blossom shortbread cookies, lemon-lavender, rosemary-pinenut, and plenty of new sampler sets, for those who have a hard time picking just one flavor! The shop is so popular right now, that there is currently a 2 week turn around period after orders, so plan ahead! (Shown here are Madam Butterfly flavor, green tea with sunflower petals and peach flavoring.)
I'd love to hear back what other people would include in their dream teaparty - feel free to link to YOUR favorite etsy sellers (or yourself!)