So, I just joined a new Street Team recently, to go along with
the NewNew
for etsy sellers in NYC and
Fantasy Artists of Etsy.
I recently found there is a small street team for people who are all fans of
Black Phoenix Alchemy Lab
called simply
TeamBPAL
. So, as a huge fan of "the Lab," I joined!
I admit, I'm not the most participatory member of any of these, by far, but it's also a great way to find new artisans that you might have missed otherwise.
~*~*~*~*~*~*~*~*~*~*~*~*~*~*~*~
So, today my featured etsy shop was found by searching, "TeamBPAL" to see what the other members had going.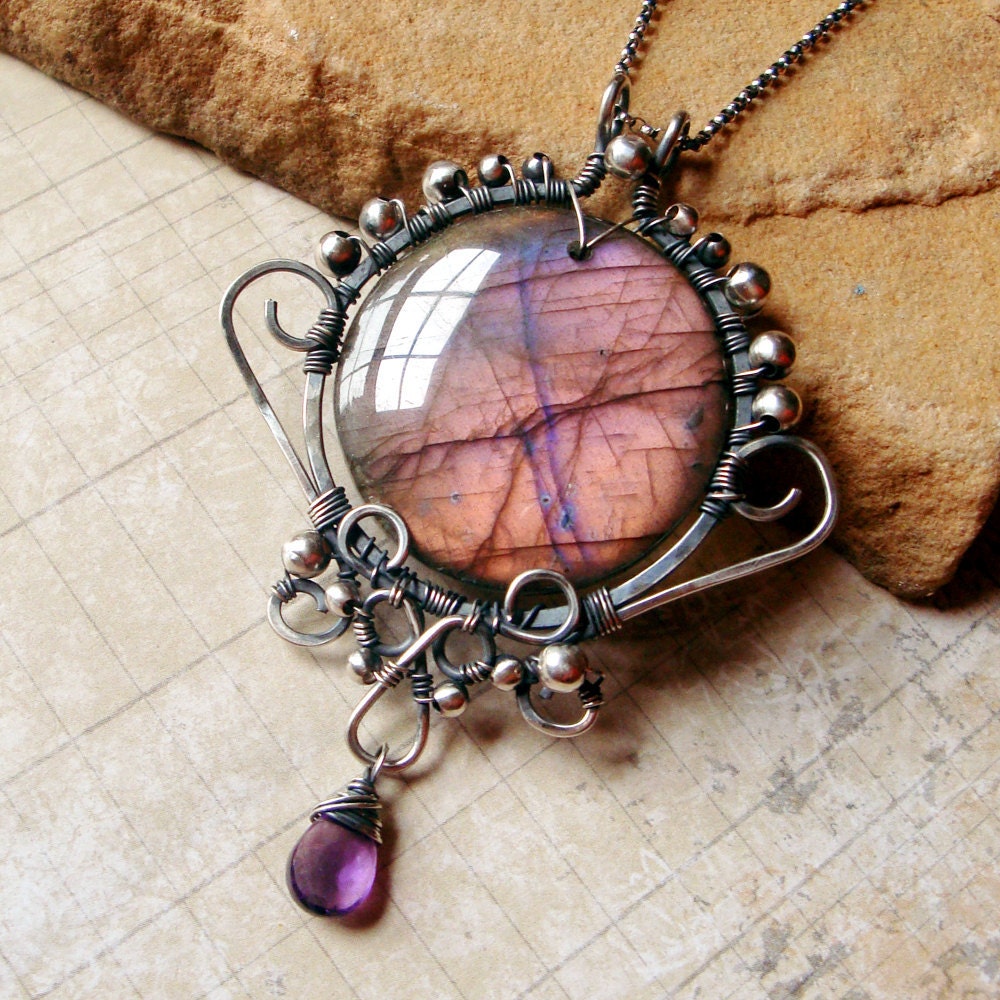 And I found an amazing artisan and etsy seller under the shop of
Sihaya Designs.
She makes some of the most beautiful pieces of jewelry I've seen on etsy in the largely under $100 price point range in a while! My favorites, though, are her fairy wing pieces, and the pictured here at left piece of fancy purple labradorite. I love unusual colorations in gemstones, and this is a gorgeous specimen! I also like how the wire wrapping is elegant, but simple, to really let the gem make it's own statement without too much distraction. She only has a couple of pieces currently available in this style or gemstone and wire wrapping; but I would definitely say they are her star pieces out of her 8 pages of stock.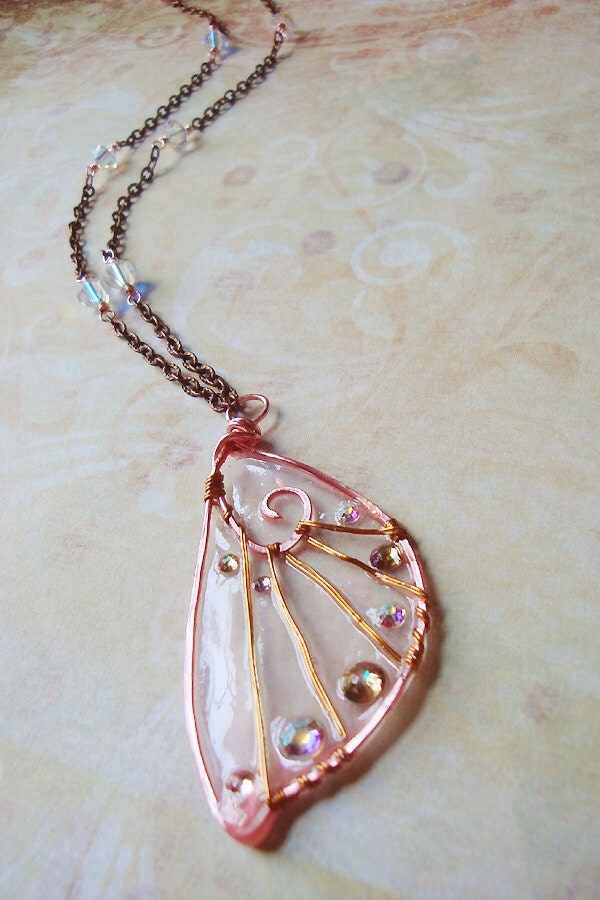 However, if you need something more under the $50 price point (as I know a lot of us do) her fairy wing jewelry pieces are fun, colorful, original and very playful! And they range from $36-$42. (Not to mention her current holiday sale for free Shipping & Handling on any purchase over $35!) Pictured here at right is one of my favorite examples. They are charming little pieces with touches of iridescence in the translucent filament that makes up the majority of these wings. She also has earrings available in this design concept.
And if neither of these are quite your style, there's 8 more pages of various types including Victorian inspired cameos and more basic earring designs starting at $15.00. Definitely worth the time to take a browse!