Laissez les bons temps rouler!
And let's just jump to the "festivities," shall we?
~*~*~*~*~*~*~*~*~*~*~*~*~*~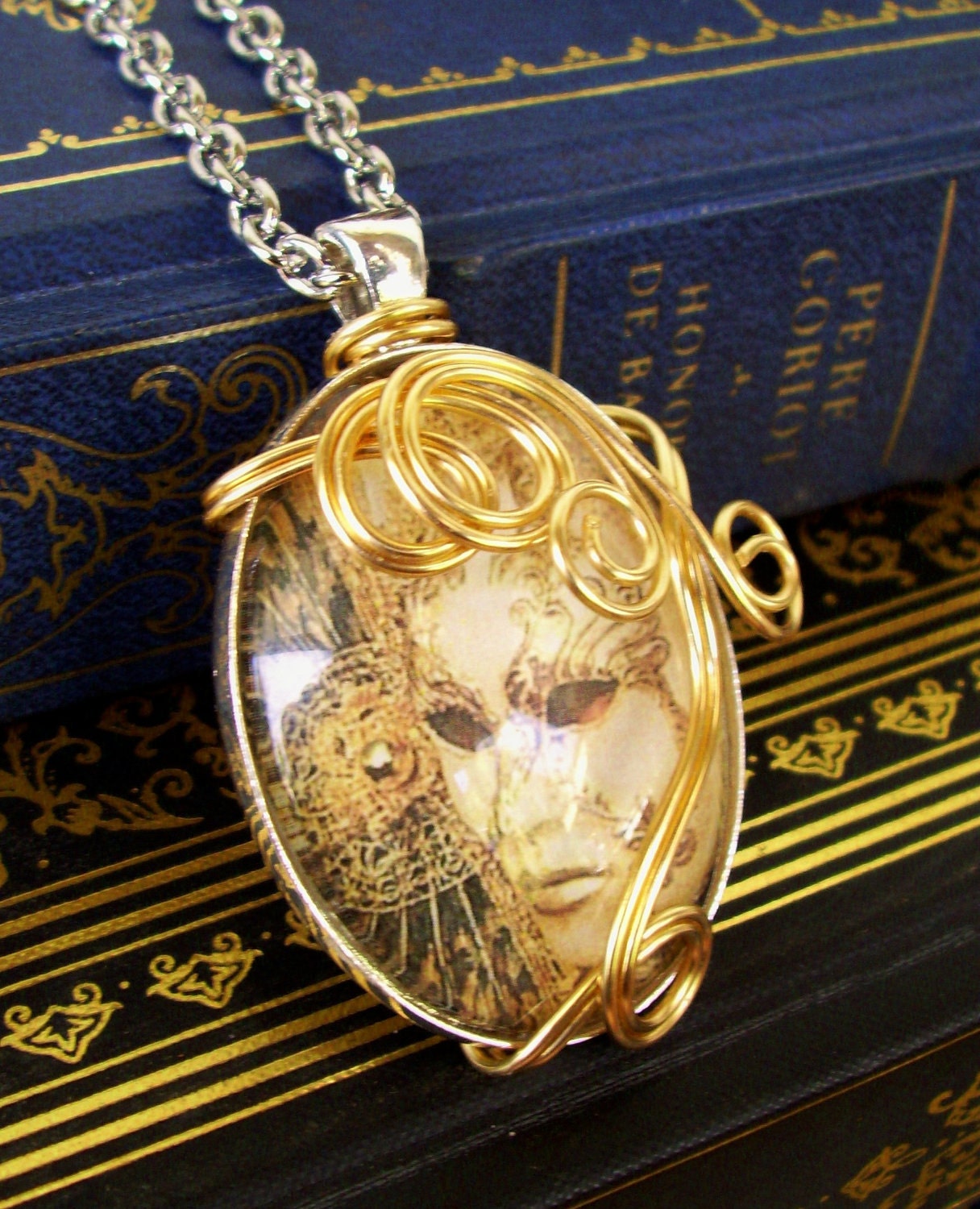 Designs by Friston
is generally steampunk themed, but has a couple of Mardi Gras offerings. Shown here, a Venetian style mask is made into a wire wrapped cameo. Gives you a taste of the party without succumbing to the baser side of the festivities. Mardi Gras/Carnivale, does not *have* to be nothing but pure raunch. This piece is a delicate and refined way that you can even keep the spirit of the celebration with you year round.
Otherwise, this lovely shop has just over 8 full pages of steampunk accessories and jewelry. Take the time for a browse; you won't be disappointed.