Just wanted to make a blog post that things might be slowing down for a bit. For one, my landlord has decided the back wall in my garden needed repairing, so they have torn down the entire back wall and are building a new one, completely trashing my garden and killing off my entire lettuce patch I was trying to cultivate for the past month (damn them). Also, I had really wanted to make a new From Faerie - Flower Fairy sugar scrub with the wild violets in my garden and maybe some lingering cherry blossoms mixed with vanilla sugar and some new oils.
Secondly, and on a better note, I finally have gotten a full-time office job again! Yay! This means no more trying to run sales at moments of desperation whenever I need even the tiniest little extra. It also means I've got to adjust being up at 8am 5 days a week again. But this is a good thing! It will just take me a while to readjust to the regular work-week and rebuild my energy so I can work, come home and cook and eat, and then craft as well.
Still taking custom orders, but they are backing up a bit, so if you put in a custom order now, please be prepared that it might take slightly longer than usual to complete.

So, still working, not going anywhere, things might just slow down a wee bit; especially when it comes to blogging and advertising.
~*~*~*~*~*~*~*~*~*~*~*~*~*~*~
Well, since I don't know if I'll get a chance to make my spring sugar scrub (depends how long the flowers stay blooming and how long it takes these guys to finish the wall and clean their crap out of the rest of my beds!)
I found
Paintbox Soapworks
on etsy! I actually didn't know they were an etsy company; a friend had given me one of their soaps and lotions for Christmas, and their slip lotion is really quite lovely. A different friend I pet-sit for had some of their sorbetto sugar scrub, and so I got to try that, too; and while it wasn't my favorite scent type, the texture was amazing!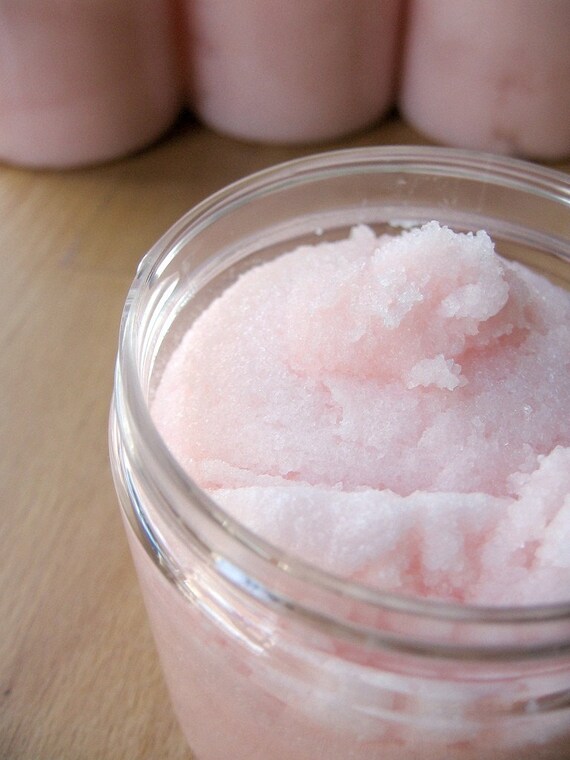 Pictured here, is probably what I'd go for in the floral department, "Satin Peony Sorbetto," pink peony blossoms with vanilla and hyssop. They are a truly luscious blend of sugars, plant oils and mango butter (I love mango butter!) and fragrance.
I also really recommend the Slip Lotions. I don't see mine available (Blush - a really nice, non-heavy, non-perfume-y, soft rose), but they do also have Satin Peony in that. It's a really nice light lotion, fast absorption, fairly thin, and dries without any heavy greasy feel. Very lovely in summer! If you like something thicker, try the bottom creams instead.
I'm afraid I can't review the bar soaps. As I've said here a few times, my skin will not tolerate a bar soap in 95% of the cases, and even in the few cases where I don't have immediate reaction, (LUSH's now seemingly discontinued Buttercream soaps that were 75% moisturizer bar and only 25% soap) I can still only use them once every other week, at best. Mostly when I get bar soaps, I end up just using them as hand soaps in the bathroom; but I'm so backed up because people keep giving me soap no matter how many times I tell them I can't use it, that I'm a couple of months away before I can start chipping away at the soaps I got last Christmas. It smells lovely, I can say that much.