Yup. Sorry folks. Still adjusting to the new job and trying to juggle it with a very needy garden (I was right, mild winter means the pests are terrible this spring! I'm very worried if I'll have a successful garden at all this summer with all the pests I'm trying to fight) as well as social life and all that; and so I admit, in the name of me not stressing myself bald, I've kinda been slacking on this front. The good news is, they really like me at my new job, and I've already in less than a month had 3 in-house interviews for a possible promotion! Yay!
I'm also hopelessly addicted to Pinterest. I've only made a couple of recipes, haven't done any of my marked craft projects yet - but yeah, I'm a Pinhead.
~*~*~*~*~*~*~*~*~*~*~*~*~
My plug, like my post, is going to be short and sweet.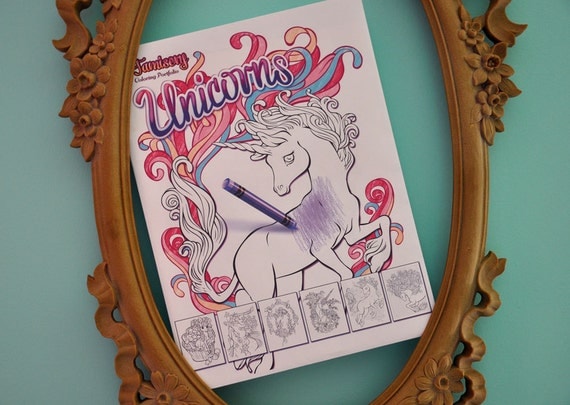 THIS is the most adorable coloring book. I don't even want to buy it for my nieces, I kind of want to buy it for me. There are 6 really great copies of the original line art by
Tamisery
. I like that she includes both very cartoon-y unicorn art, and some art that reminds me of Michael Green's unicorns, if they were done in a modern pop style. (If you don't know who Michael Green is, I suggest you google him and add the word "unicorn" in, too. His unicorns feel so much more real and believable than the standard "horse with a horn" modern incarnation.) She also sells prints of the finished versions of some of her unicorns - and yeah, it's pretty much all unicorns. Rock on! Unicorns are forever!