I've had a busy weekend. Took what little time I had yesterday to go out to a state park and go trail running through the woods. It's not something I get to do much of, living in the city (and no, Central Park most assuredly does not count - though it can do in a pinch). I'm a big fan of the Vibram 5-toed shoes. I've tended to have ankle problems since I got a lil older, which always made me sad because I loved to run when I was a kid and into early teens. My brother had gotten into them when he started training for the Baltimore Marathon years ago; and just raved about how much they helped. Sure enough, got a pair and I don't have ankle problems when I jog or sprint anymore. Love!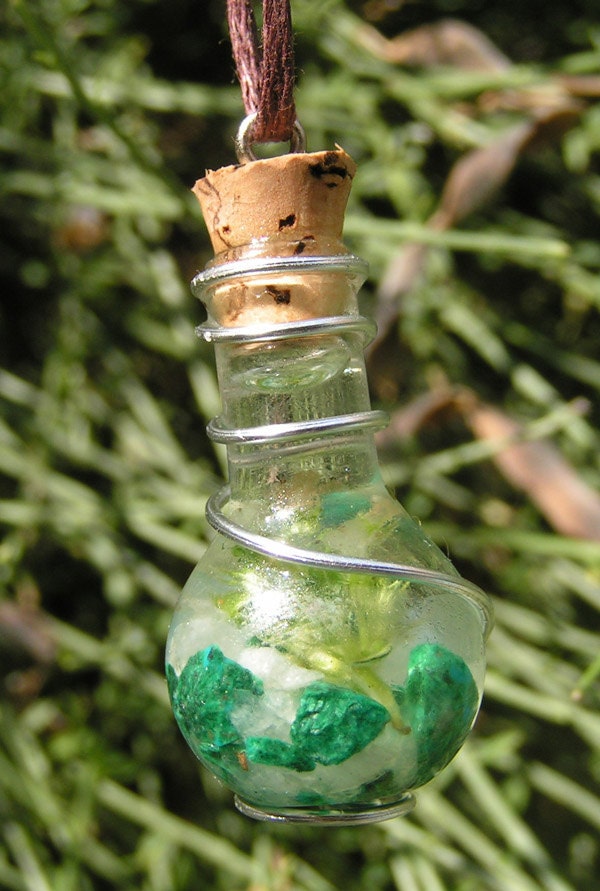 As I don't really have any other updates at the moment (STILL waiting for more sterling silver components to come in the mail), here is a picture of one of my newer Magic Vial Pendants. The theme is Healing, with Chrysocolla for dispelling fear and healing, and Rainbow Moonstone for dispersing pain and illness, and adding gentleness. Both of these are combined in a neutral oil base with a sprig of fresh, blooming Thyme for health, purification, and courage.
I still have a few pendants left with up to a 20% mark down in effect; as well as still have 4 spots left open for the Custom Magic Vial sale, where all small, straight vial customs start at $5.00 instead of $8.00 (sale only extends to the straight vials, not the bulb bottom ones).
~*~*~*~*~*~*~*~*~*~*~*~*~*~
Not a whole lot under "trail running" on etsy. And while there's tons of results for just "running" (yipe! over 200 pages!) a lot of it is irrelevant to what I was thinking about. Honestly, even after trying to adjust the search and just plowing through a couple dozen pages, I really wasn't finding anything that moved me.
So, out of Izile's random etsy favorites page comes the wire wrapped jewelry at
Glowfly
. I found this shop a long time ago and forgot about it. I found it because before I took "Izile" (which at the time had absolutely 0 hits on any search engine), I briefly used "Glowfly" on a couple of sites. Since the last time I looked at this shop, it has bloomed and filled with absolutely gorgeous pieces! 13 pages of stunning and original pieces that combine beautiful gems and minerals in a variety of different styles of wire wrapping and metal castings, ranging from $13 to over $1,000!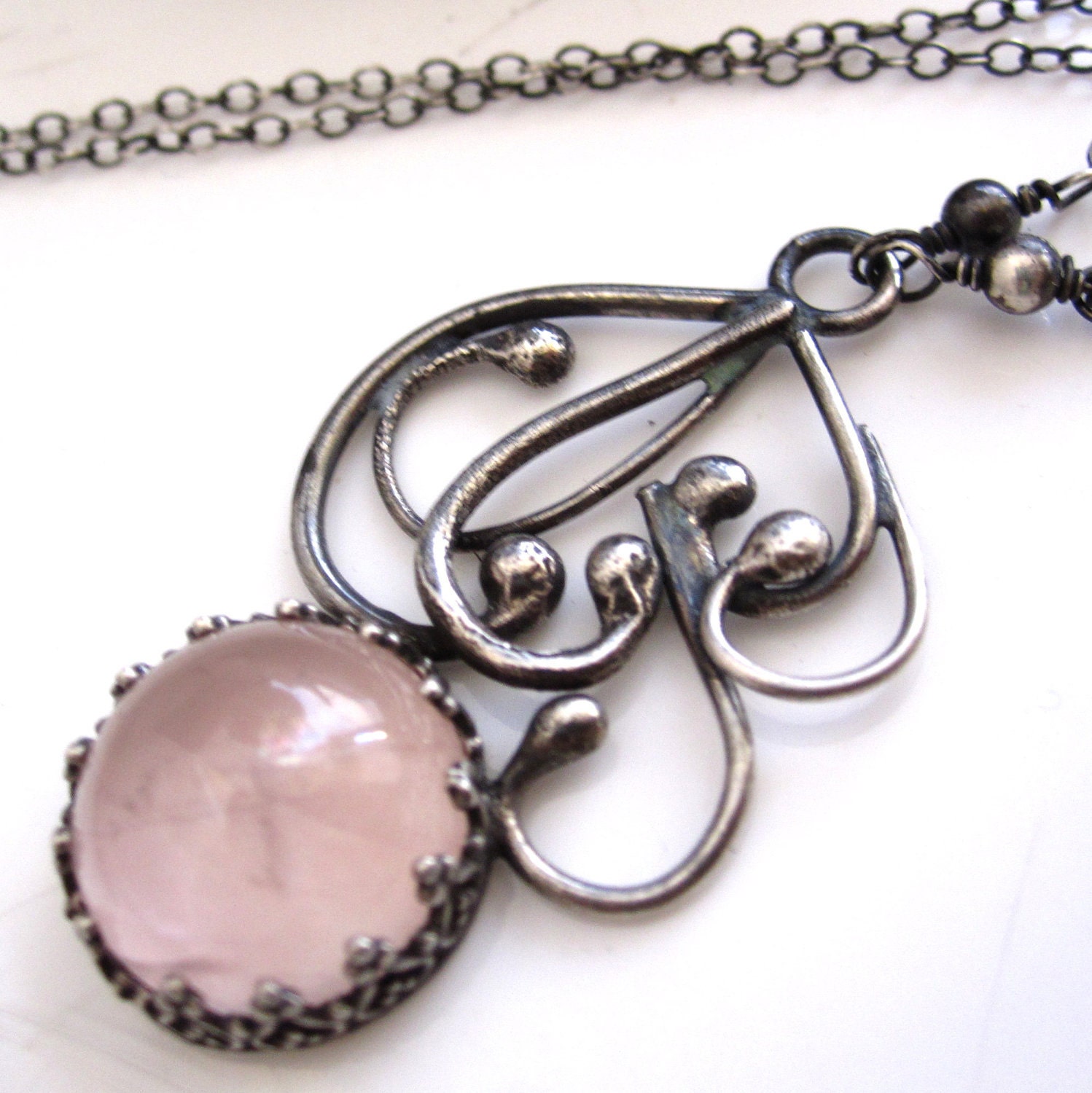 Picking just one piece to feature is really difficult, but I love the swirling style of this casting around the bezel set cabochon rose quartz.
There's lots more, a wide variety of stone colors, and as you creep higher above the $50 mark, you start seeing more leaf designs, which I do favor quite a bit. Definitely worth the time to take an extended browse!