It has been a busy little bit! And this is just going to be a brief post, because I don't want to get as bad as it got a couple times before. However, I am still trying to gear up for DragonCon (yay! Happy birthday to me!) I'll be recycling my old Mad Scientist outfit and Steampunk outfit from previous years. Adding in a Nightsister (from Star Wars) to go along with my Sith Lord, and adding in a cosplay of Zintiel from
Flaky Pastry
- which everyone should read because it is AWESOME. Also, unlike a lot of characters, Zintiel changes clothes a LOT. She's been seen in everything from a sports bra and bike shorts to full plate armor, chain mail bikini, t-shirt and jeans, what looks like lounge wear, fancy Asian inspired battle robes. . . so I really don't feel constrained to match a "costume" so much as just the hair and makeup (and ears) and crazy smile (though I will be wearing a chain mail bikini top, too).
Also, don't forget, all previously mentioned sales are still in effect for about a week longer!
~*~*~*~*~*~*~*~*~*~*~*~*~*~*~*~
OK, now the real reason people look at my blog: the etsy feature! I just found this shop earlier today and I love it. It's a small shop, not a lot of pieces and mainly only makes one type of item, but I love it.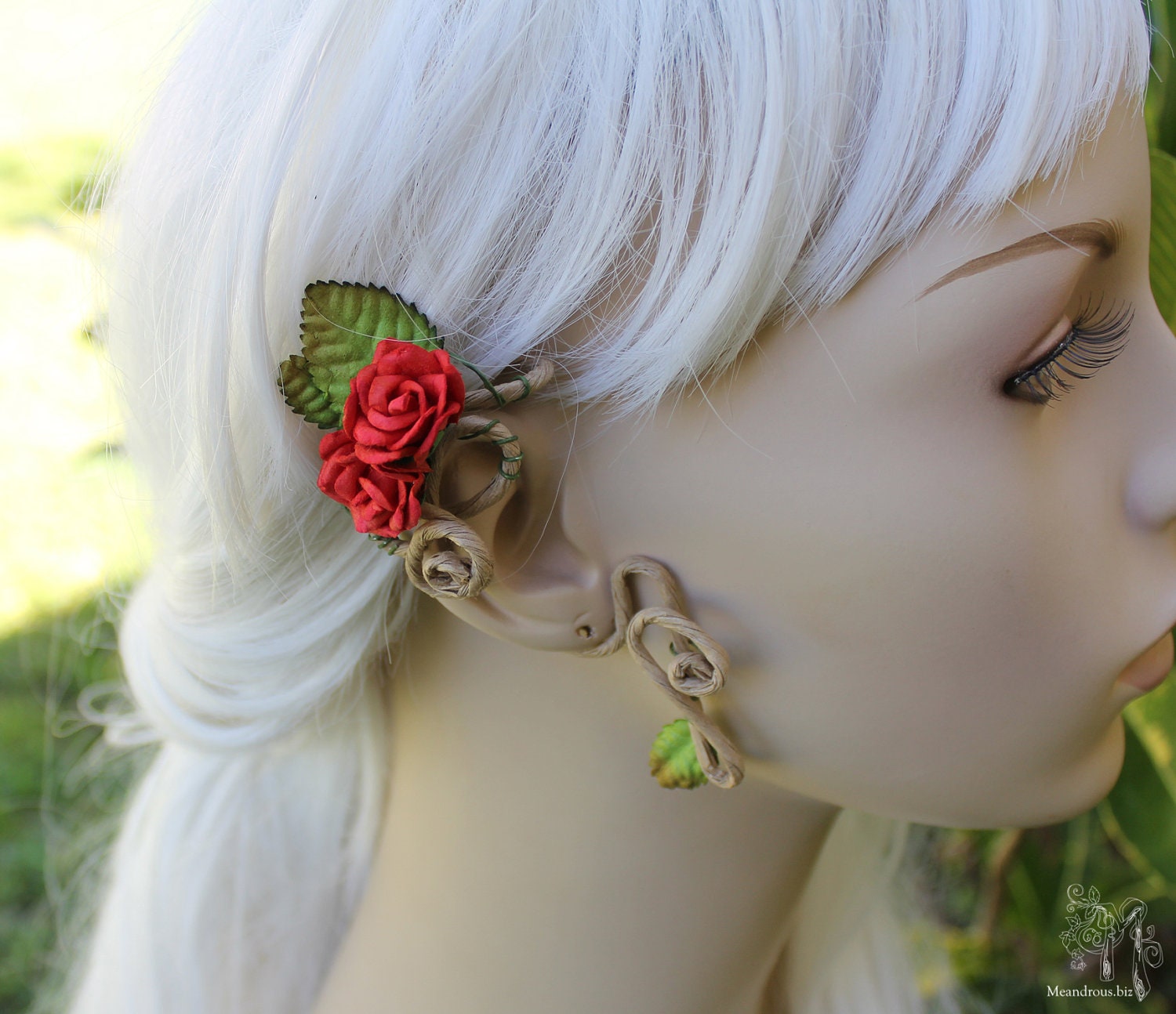 Meandrous
has been making nature inspired pieces since 2004 out of Hawaii, but her etsy shop was just created this month. Hair ornaments, jewelry and hair clips all with a floral theme. They'd probably look great with cosplay as well! (have to find a way to tie this in, somehow, right?)
I think I like the ear wires the best, and there is some variety to their shapes, styles, sizes and colors. The shop is very new, too, so hopefully we'll see a lot more to come!