Mostly all packed up and ready to go once the work day lets out! Will be back next week! (Shut down Izile's Oddities for the weekend, just in case).
Not for sale, but I made another mask for the Mechanical Masquerade at DragonCon this year. The request was that it have clocks on it somewhere. That, and it would have to be modified so it could be worn with a hat.
~*~*~*~*~*~*~*~*~*~*~*~*~*~
Now, if you want to buy a steampunk mask for your own party . . .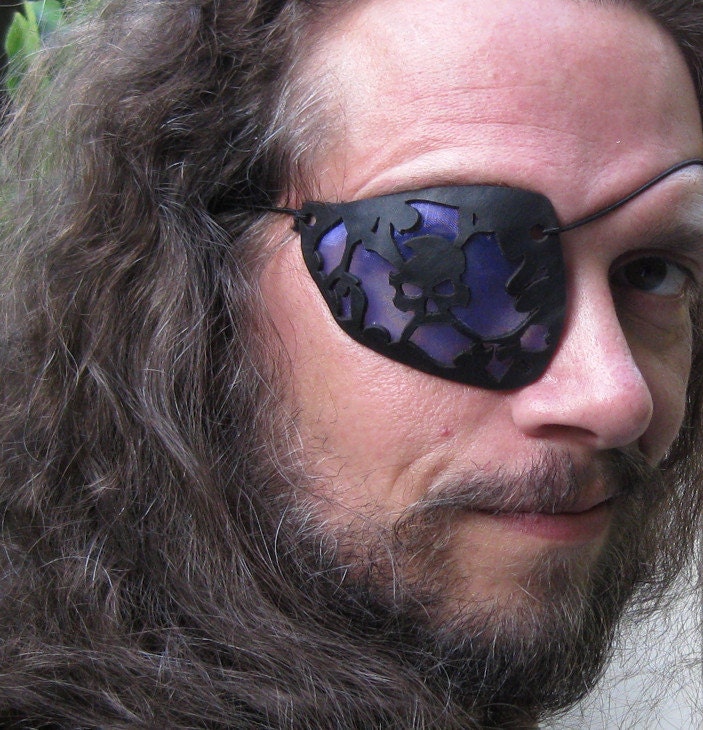 I'd suggest checking out
BSD Studios
. Most of their items are laser engraved leather pieces, which allows for a lot of intricate designs. There are corsets and masks and jewelry, but actually, once I started looking through all their pieces, the on I want to focus on is a little bit more out of the standard stock - a see through eye patch. A bit of sheer fabric (in your choice of color) obscures the eye from behind the leather design while still allowing you to see out.
It's also an economical solution, at only $24, and could be a nice finishing accessory for your airship pirate.